2017 American Bloodhound Club National Specialty
We, crazy folks that we are, decided that we'd DRIVE to our National Specialty in Ocean Shores, WA this year. Um, did I mention that we live outside of Charlotte, NC? 😉 We packed up Barrett and Ms. Grace and drove out to this event. We had so much fun and what a week it was! We came home with Grace getting her MT (mantrailer) title. Barrett out did himself and won Winners Dog to finish his CH (champion) title AND he was given an Award of Merit. The next day, the day of the Regional Specialty, his first time in the ring as a young special, he was given another Award of Merit! We also enjoyed a great time with extended Bloodhound family and meeting and making new friends. It was a great event week, thank you to the Pacific Rim Bloodhound Club!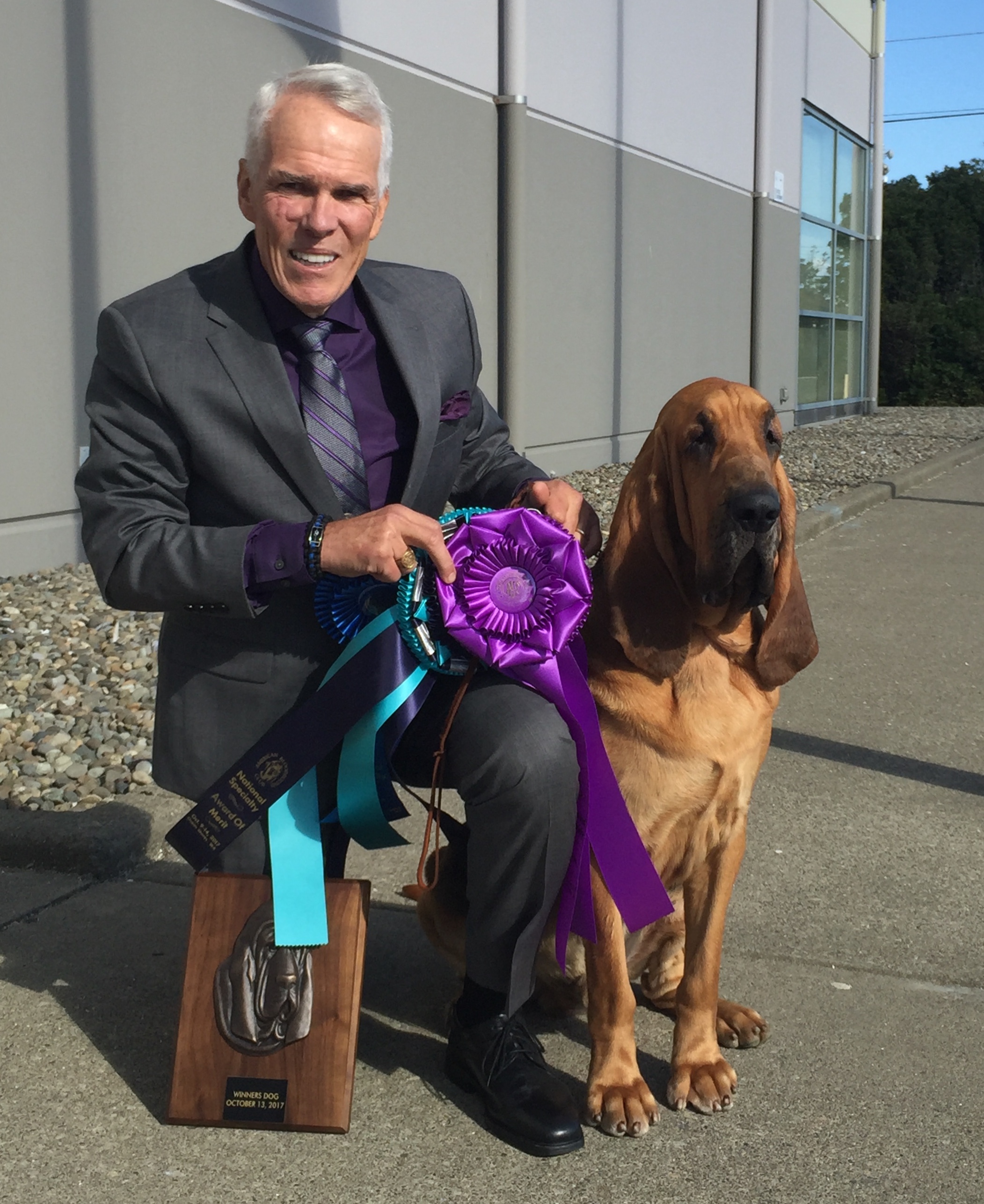 Barrett & Bob Dowd, his best friend and handler, after his big National wins!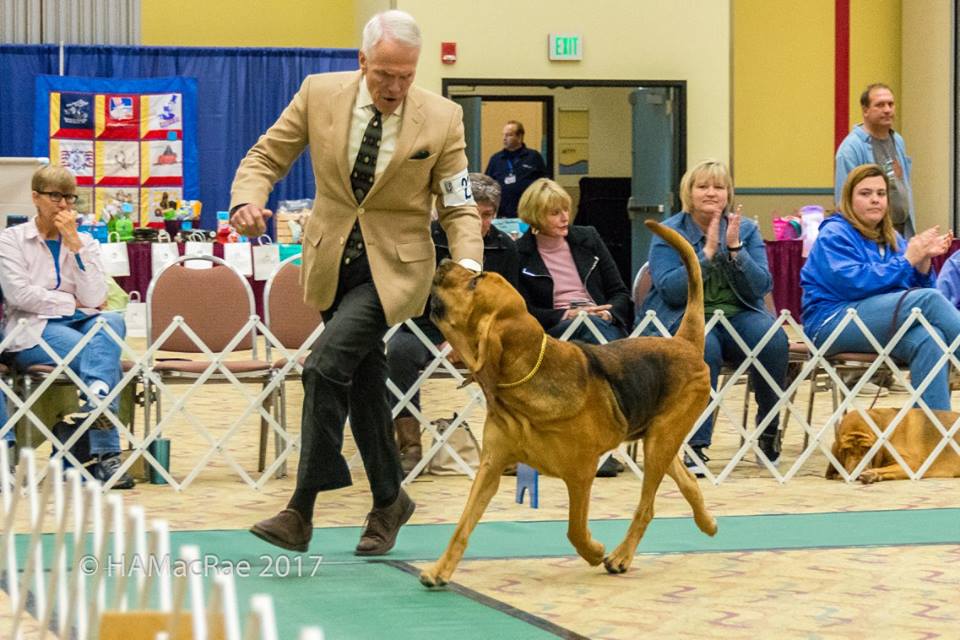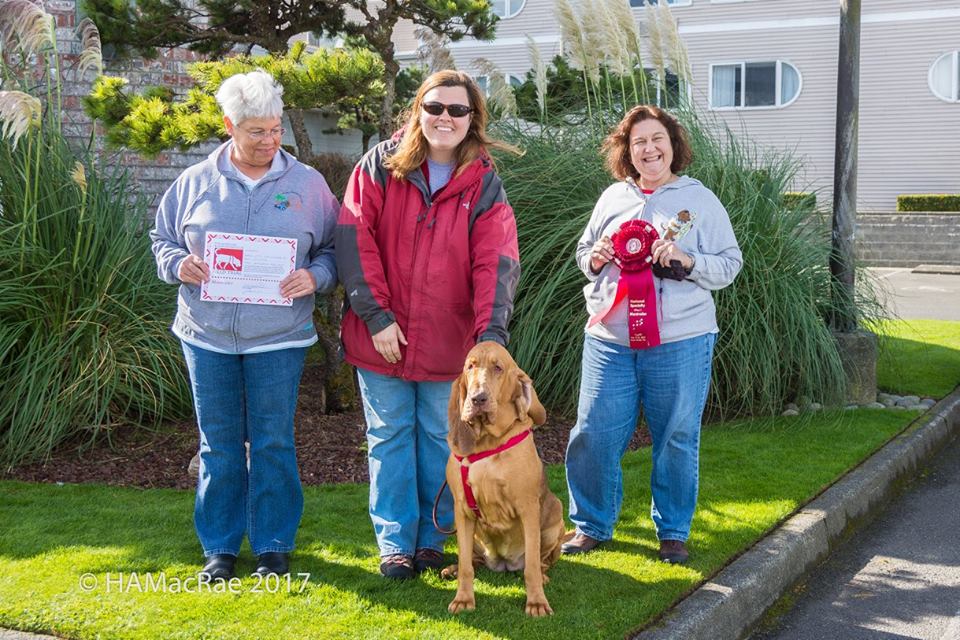 Molly & Grace – new MT!