CH. M&M's MAKE WAY FOR THE RINGMASTER!, MT, CGC
11.29.15 – 03.19.20
Weight: 135 lbs
OFA Health Info: click here
Sire: AM/CAN CH. Atbay's Hangover'd Mr. Windsor, CD, MT (Windsor)
Dam: GCH. CH. M&M's Worth The Price, EECT (Hattie B.)
Breeder: Molly & Michael Nye
Owner: Molly & Michael Nye, Bob & Leigh Dowd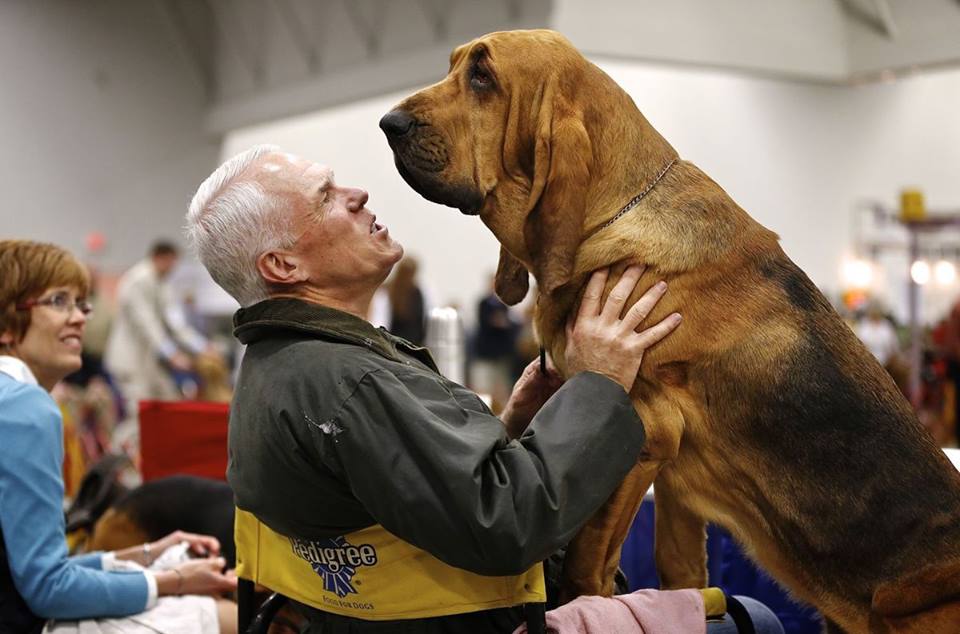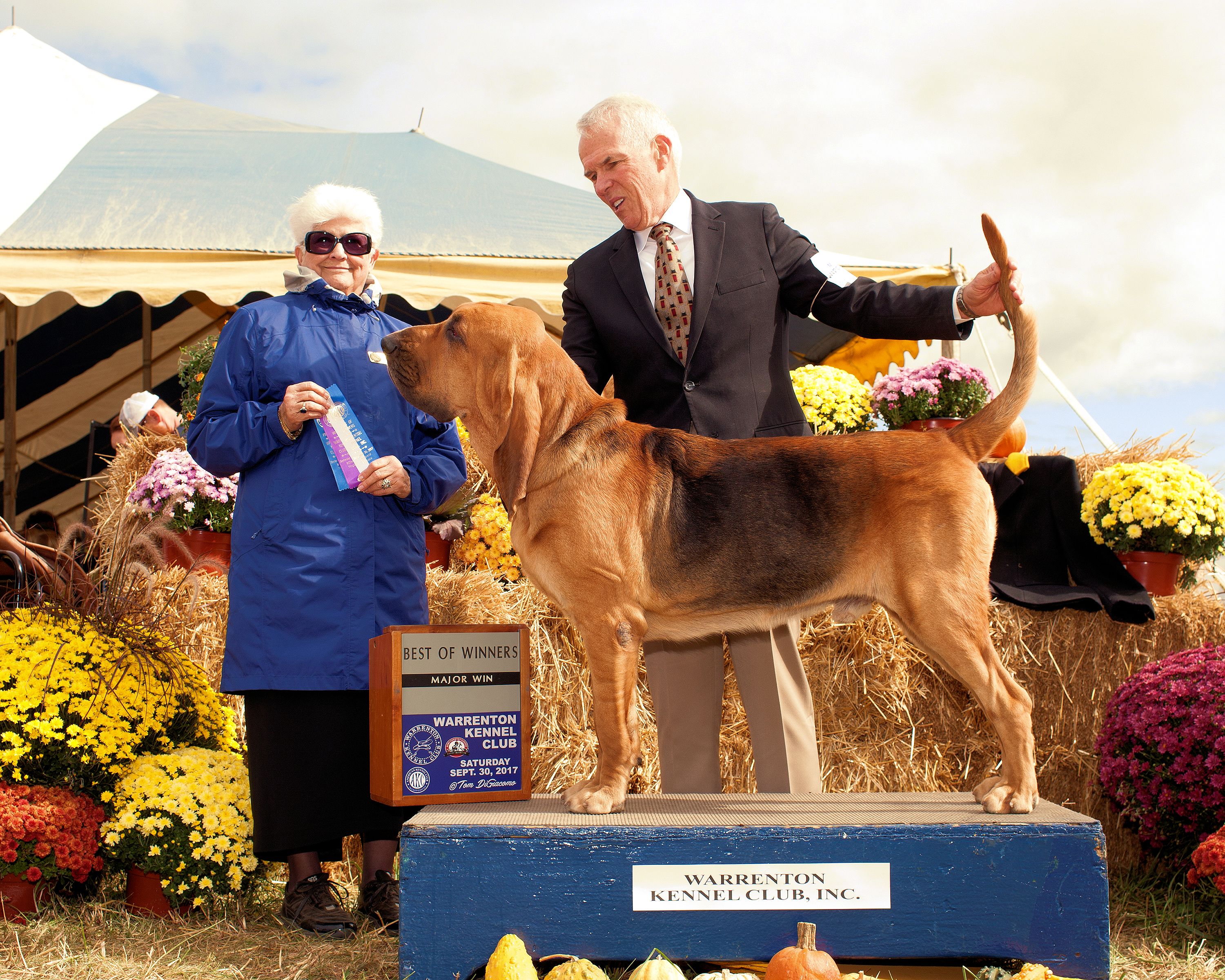 pictured at 1.5 years old
Barrett is the puppy we kept from the Hattie B./Windsor litter and who we shared with the Dowd family in Virginia. Barrett, though like all dogs he has his faults, exemplifies a correct Bloodhound both in breed type, conformation and above all else, in temperament. He was such a sweet soul, he wanted you to be happy with him and would work for praise and hugs!
Barrett was shown on a very limited basis. We have not had many points in the southeastern region of the USA for awhile now. He went to be with the Dowds, where his best buddy Bob trained and conditioned him and together they made quite a team! Barrett finished his AKC Championship title very quickly with three 5 point majors. One of these wins was going Best of Breed over top ranked specials! Another very exciting win was to finish his CH title, by going Winners Dog and given and Award of Merit from the classes at the American Bloodhound Club's 2017 National Specialty! The very next day, at the Pacific Rim Bloodhound Club's Regional Specialty, he was given another Award of Merit. This was his first time in the ring as a special!
Traumatically, in early January 2018, Barrett was bitten by a brown recluse spider at the base of his tail. Due to the rampant spreading infection from this bite, Barrett was faced with a life or death situation and had to have his tail amputated. We are SO *very* thankful that we still have Barrett, who is happy and healthy, after this horribly upsetting situation. Barrett handled this procedure and recovery beautifully and is doing wonderfully today!
Though his budding specials career in the show ring is over, Barrett had big plans on the horizon. He enjoyed working in harness towards his mantrailing titles among other rewarding adventures ahead. He and Bob trailed their way to the mantrailer title – MT!
Very sadly, at the end of 2019, Barrett was diagnosed with lymphoma and passed a few months later. He is sorely missed and fondly remembered in our hearts!