Feel free to read our interview with the American Kennel Club (AKC) by clicking here!
Our most recent breeding did not work. We will be trying again for another breeding this fall. If you are interested, please fill out an application and we will contact you back as soon as possible! 🙂
We do have an older puppy/young adult available only to the right fit home. This is 'Colonel' and we are only willing to place him w/in a few hours from Mint Hill, NC. He is a show quality, black/tan male from OFA health tested parents. We will remain as owners on him and this will be a guardian home until his AKC championship is obtained. Health testing and showing will be provided by us. Once he is done showing, we will allow him to be neutered and put ownership into his family's name(s). Currently he is physically maturing until he is ready to compete. He is a wonderful mantrailing prospect but is just as content being a family pet to sleep on the couch and go for walks with you. He has a very kind temperament and has been extremely well socialized. He is up to date on vaccines, he is preventatively gastropexied for GDV, is crate trained and house broken. He enjoys playing with other dogs. He has never been around cats. No in tact females in the home and preferably no other in tact males. Colonel is a dear, sweet boy and we very much still want him a part of our lives! Please do NOT apply or contact us about Colonel if you do not have interest in this criteria or do not live within a few hours of Mint Hill, NC.
Colonel at 9 months, hanging out at home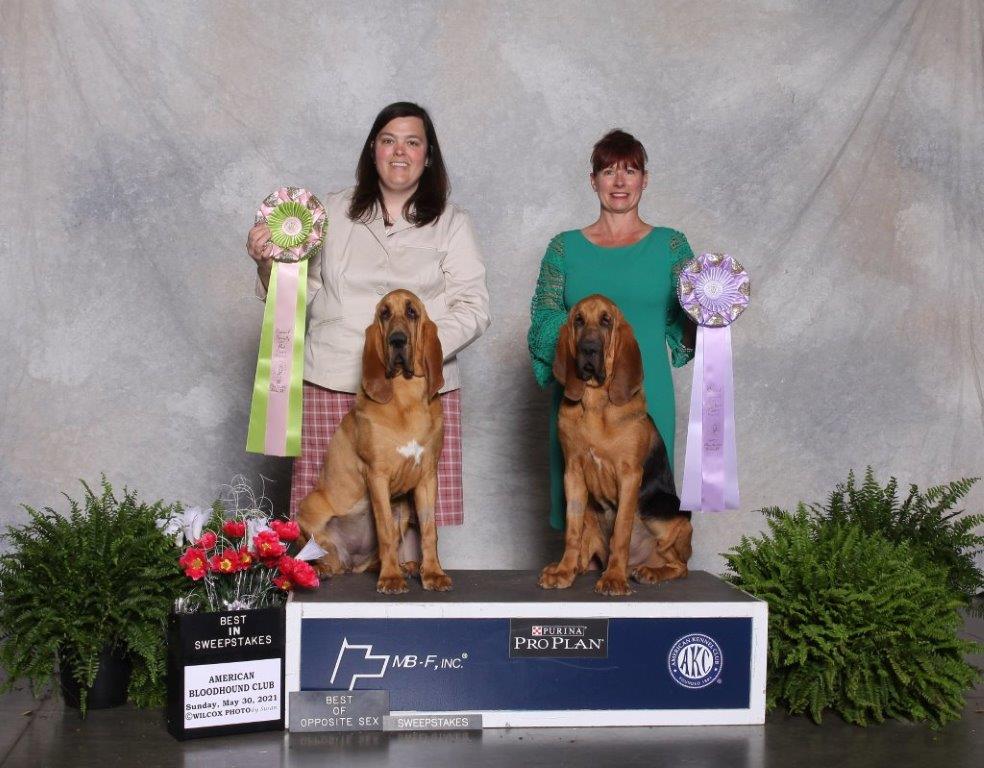 Colonel, on the right, winning Best of Opposite Sex in Sweepstakes to his sister Thumbelina – 6 months old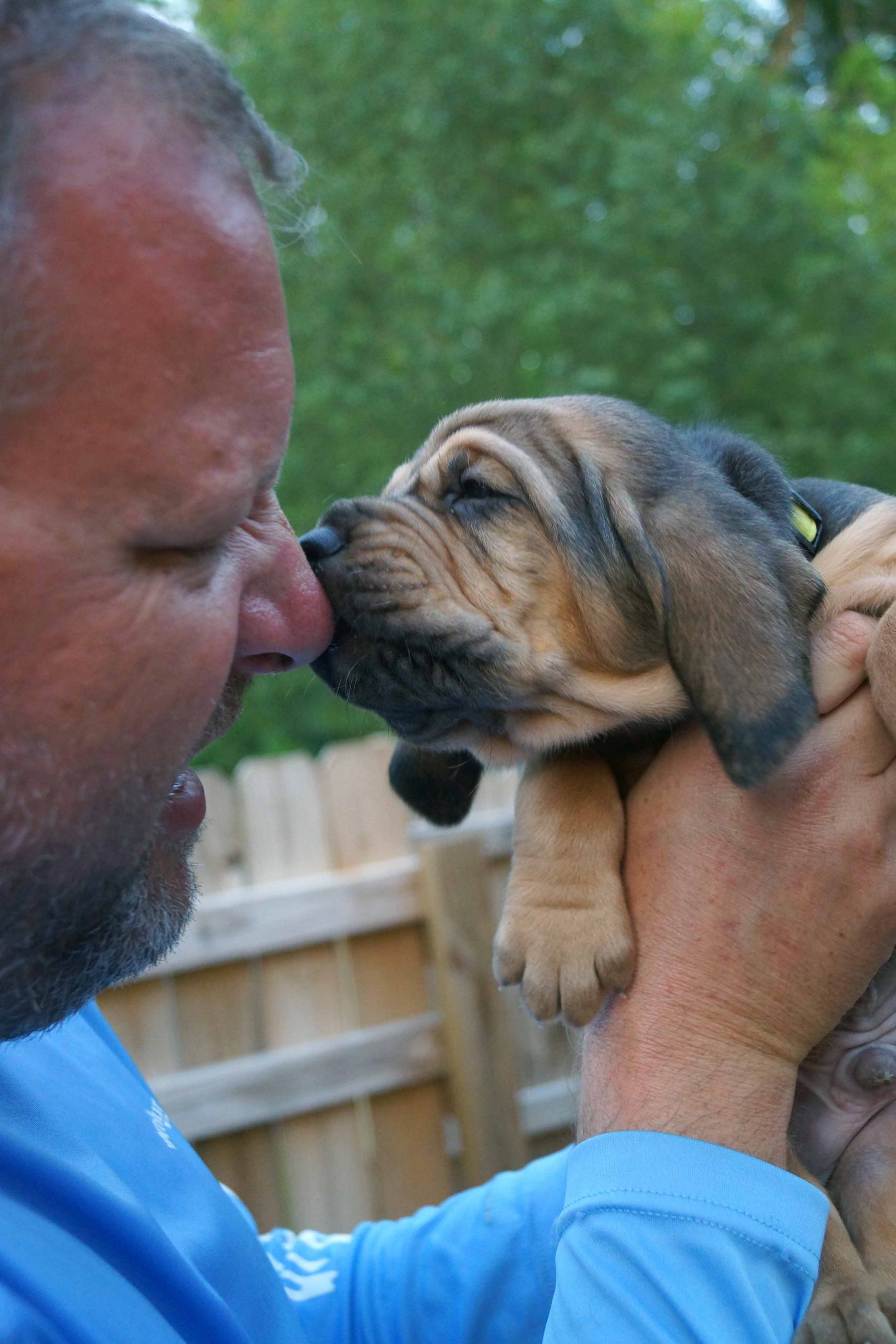 *We are not easily reached by phone. We get several calls to connect with each week. If you would like a response from us, please start by emailing. Thanks!*
Contact us by email if you would like further information: [email protected]