Gulliver
CH M&M's Ain't Nobody's Fool!
by handler Melissa Byrd: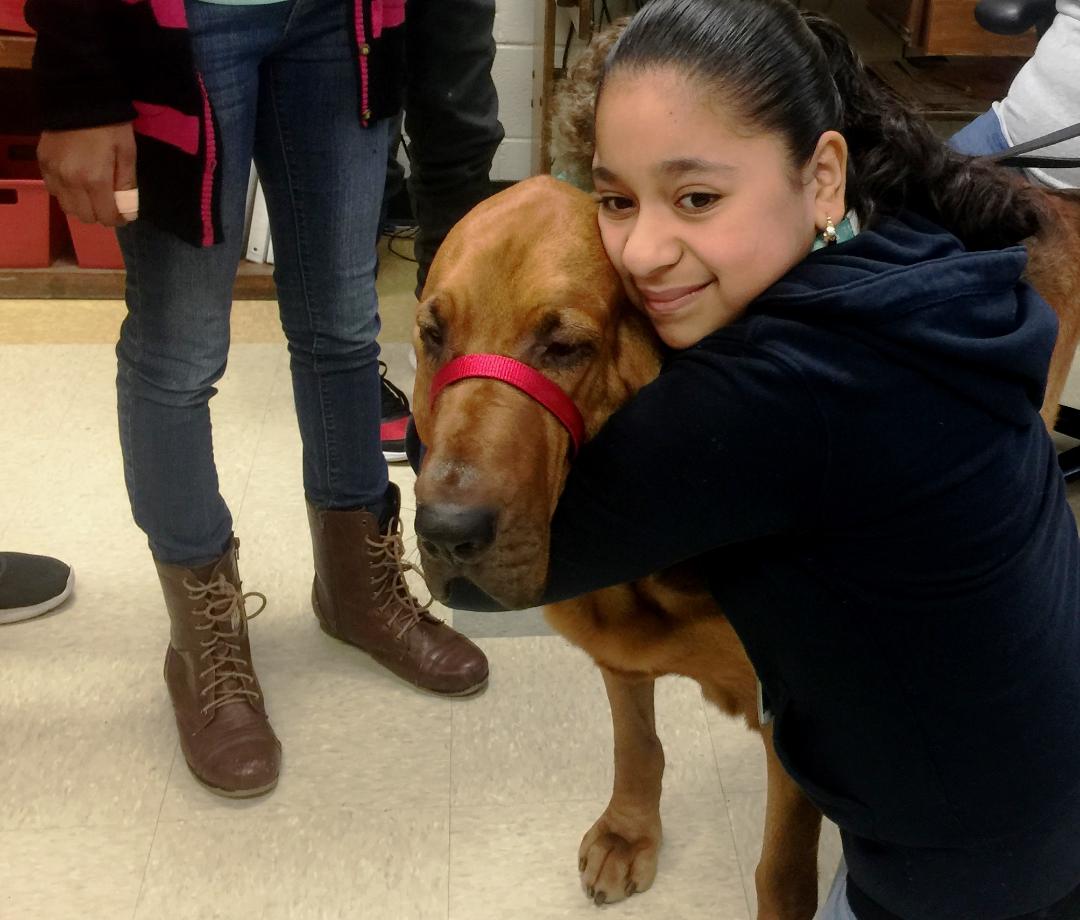 Gulliver is the son of my heart dog. My intentions when I kept him was to special him at the shows and have an accomplished show career with him. What is the saying, 'Life is what happens when you are busy making plans' or 'If you want to make God laugh, make plans!' Well that sums up my life with Mr. Gulliver. So in 2017 I made the decision to neuter him (for his health and mine since we live with intact bitches) and soon he was a confirmed couch potato! Gulliver is a great mantrailer but somehow that didn't click for us. The timing wasn't good as I was trying to earn his mother's MTX and she was a priority so I looked for another activity to do with him and found Alliance of Therapy Dogs. This organization is amazing and understands that a therapy dog does not need to be perfectly obedience trained, nor is a flat collar necessary! You can even bring your dog on a gentle leader and what a great conversation piece and training opportunity that turns out to be on visits. We started in our local school system with elementary and middle schoolers doing career day, mantrailing demos and regular therapy visits.
Gulliver is a natural. He is slow, unassuming and never boisterous or pushy. The children love him and so do the teachers. We get requests based on teachers and administrators sharing their experiences with our visits.
In the past year, we have become more involved with adults through veteran's programs. We visit the nursing home at the Dorn VA in Columbia, SC once a month and it is always something new and extra. One time we had a lovely administrator follow us around and ask questions for an article in her VA newsletter, once we were paraded around in front of upper level executives, and each time we have great visits with our amazing veterans.
We also volunteer at the local behavioral hospital with a group of veterans with PTSD. These are the most rewarding visits of all. These patients are standoffish and reserved-some even afraid of dogs-until 20 minutes with Gulliver and they are asking for him to come to them, calling him from across the room or lying on the floor with him when he takes his power nap. As he walks from patient to patient, I answer questions about the breed, about therapy dogs, the difference between therapy and service dogs and any questions they may have always trying to tie the conversation back into mental health or mental support. I am so honored to bring some smiles to these faces every other week.
Currently we are in the midst of the COVID 19 dilemma and I can see we are both missing our visits. I have made two 15-minute videos for them to share with their patients since I cannot visit the properties and we hope to do more video visits for them soon. Gulliver is a special dog and I am so fortunate to have him.