CH. M&M's FASHIONABLY LATE! , MT
Date of Birth: 08.16.10
Date of Death: 03.15.23
Weight: 150 lbs
Health Info: OFA Health Information
Sire: CH. Sherick's Dakota Wild Pitch, CGC, MT (Nolan)
Dam: CH. Nimansway Ared Wink 'N Anod, RN, MT (Sunshine)
Breeders/Owners: Molly & Michael Nye & Betsy Copeland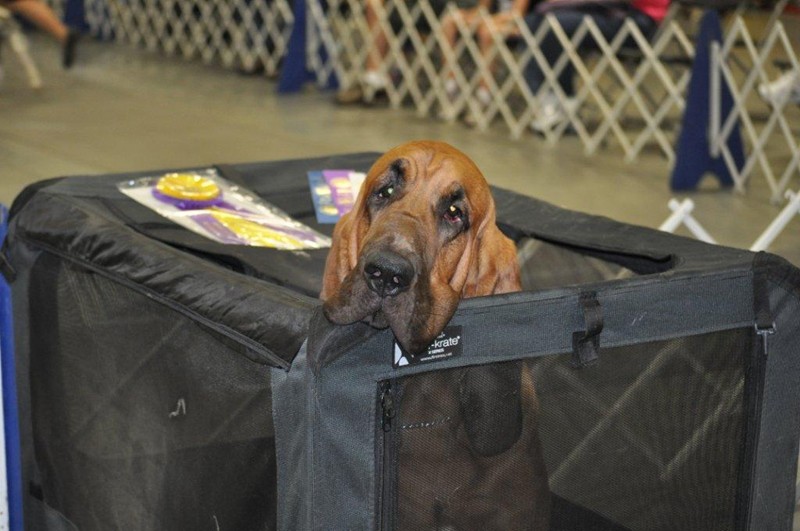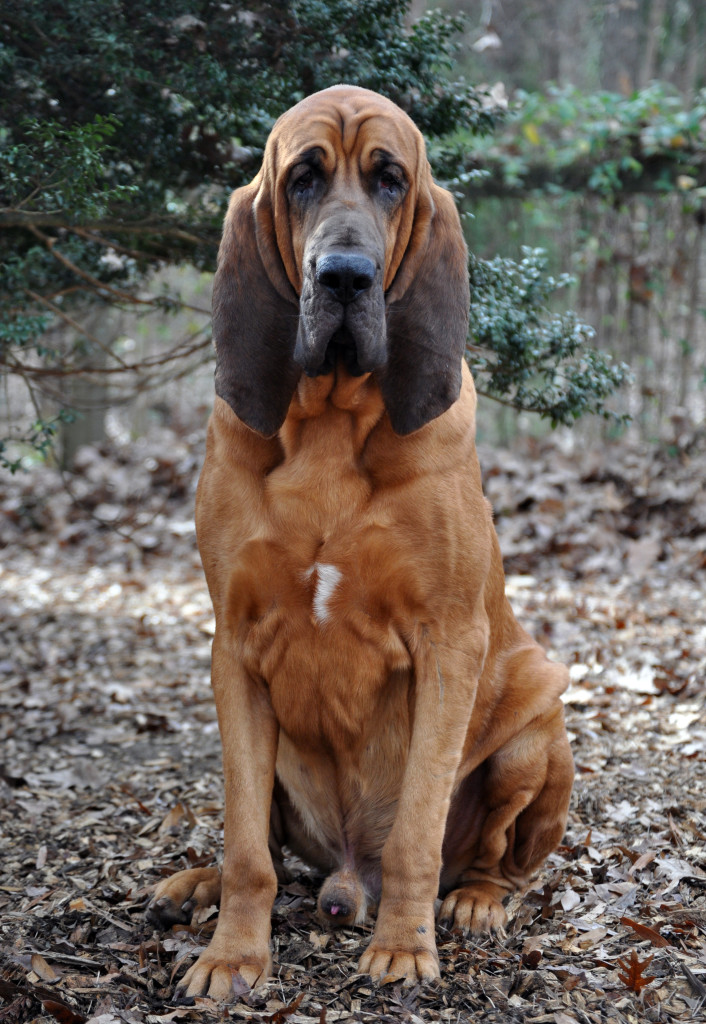 Later – pictured at 4.5 years old
Later was a singleton puppy. He was due on August 14th, so when he was finally brought into this world by c-section, two days late, he was aptly named "Fashionably Late!" He came out of that sack as if to say 'What's the fuss all about?" … and that's indicative of his personality. Later is such a sweet boy, not ruffled by much and, like his mother Sunshine, he ADORES all the attention someone will give him. Not only does he soak in all the attention that is given to him, he truly has an endearing loving side like his dad Nolan … the kind when you have an instant bond when you spend just the first little bit of time with him. He is an awesome dog.
About two days before Sunshine was due to whelp her baby, I got a call from our reproductive vet. She had another breeder client who that very afternoon had a singleton born to his bitch – a Chocolate Labrador. She asked me if I would consider either, with his permission, taking in his puppy to raise or allowing my puppy to go to him to be raised. She felt this would be a great opportunity for these two puppies to be raised together as a "litter" to learn pack dynamics, bite inhibition, etc. that so many singleton puppies miss out on because there are no littermates for them. I told her that I would be happy to take on his puppy and raise it with my own. After a phone call from this breeder, Brian Phelps from Barefoot Labradors, and a 'mini interview,' he agreed to bring his puppy to me that afternoon. About two hours later, Brian and his kennel partner, Fred Simmons, arrived on our doorstep with the cutest little Chocolate Lab boy, who they named "Lonesome Luke." Sunshine, having been a mother before, took to him and nursed him like her own for four days before Later was born! Brian and Fred quickly became part of our dog family through the weeks of raising Later and Luke together and we have so enjoyed their friendship and learning more about the ins and outs of their breed. Luke, who is now "Kasay," lives in Charlotte, not far from us which is neat!
Later is really just beginning to mature. Due to his large (and I do mean LARGE!) frame, he will probably not be fully mature until 4-5yrs old. We have not had him in many shows for this reason. We will probably start getting serious about finishing his grand championship in late 2014 and into 2015. Later's show career started in the puppy fun match at the 2010 American Bloodhound Club's National specialty. With approximately 20 puppies entered, Later walked away with Best In Match – wow! His Chocolate Lab 'brother' didn't fair quite as well in the match but he sure had fun! 🙂 He finished his championship with very few shows and by going best of breed, from the classes, over our girl London.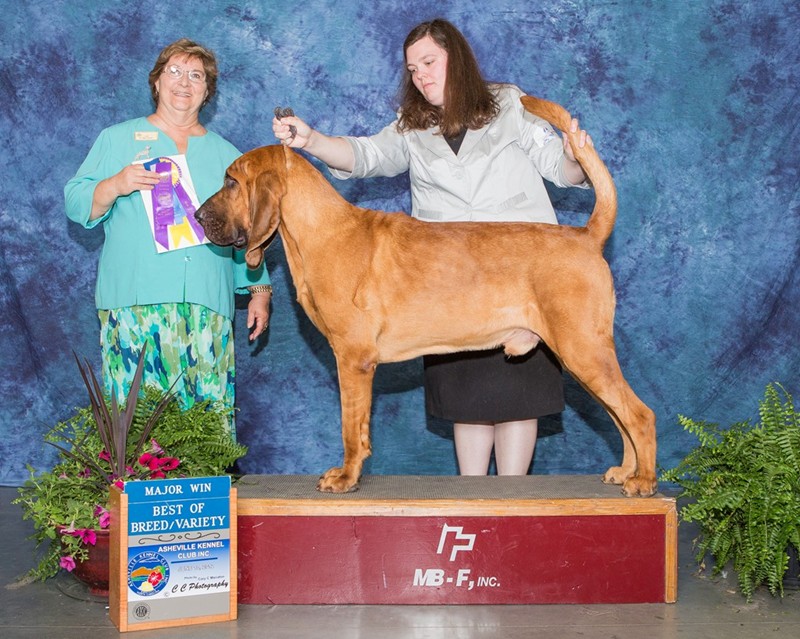 Pictured at 22 months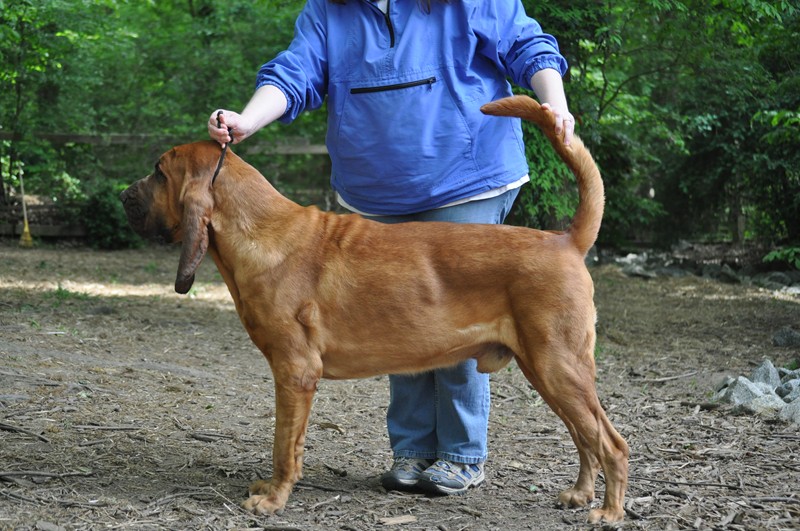 Pictured at 2.5 years
Later has also begun his man-trailing training and really seems to enjoy that as well. He passed his instinct test (EECT) at the SEBC's mantrailing trials in Feb. 2012. He then went on, with Michael handling him, to achieve his Man-trailer title (MT) at the Prarielands Bloodhound Club's trailing trial in 2012.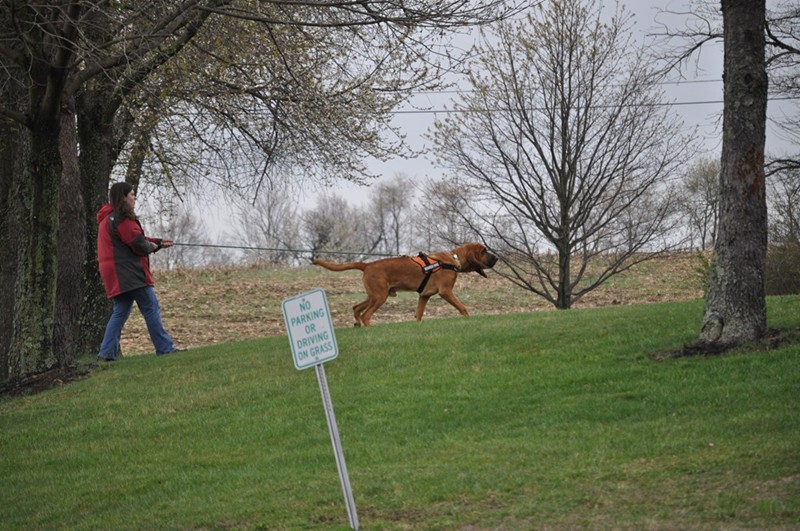 Later has sired one litter for us to date, out of our girl London. We were pleased with the results and they are growing up nicely.
We look forward to a fun future with this special fellow in our lives!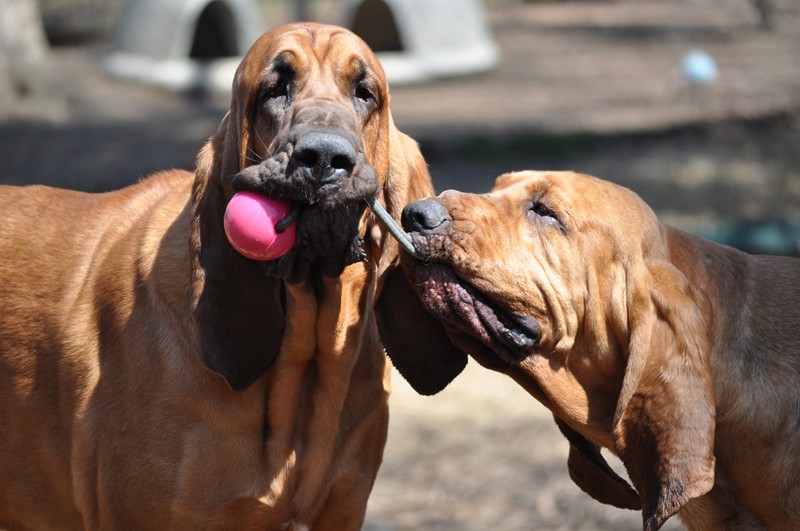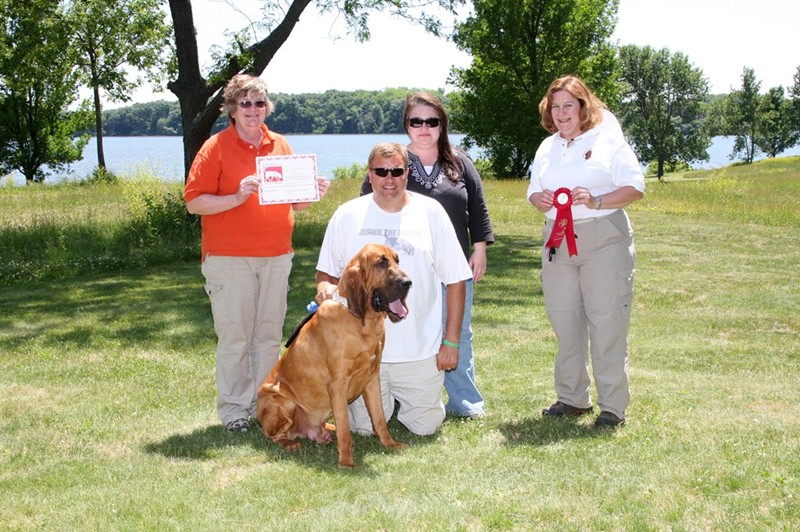 New MT! – May 2012