GCH. CH. FLESSNER'S INTERNATIONAL GETAWAY FOR M&M, EECT
Date of Birth: 09.01.10
Weight: 120 lbs
Heatlth Info: OFA health clearance information
Sire: CH. Flessner's International Harvester, MT (Harvey)
Dam: CH. Flessner's Let it Ride, MT (Rio)
Breeders: Bryan & Chris Flessner & Heather (Buehner) Helmer
Owners: Terry Japhet & Molly & Michael Nye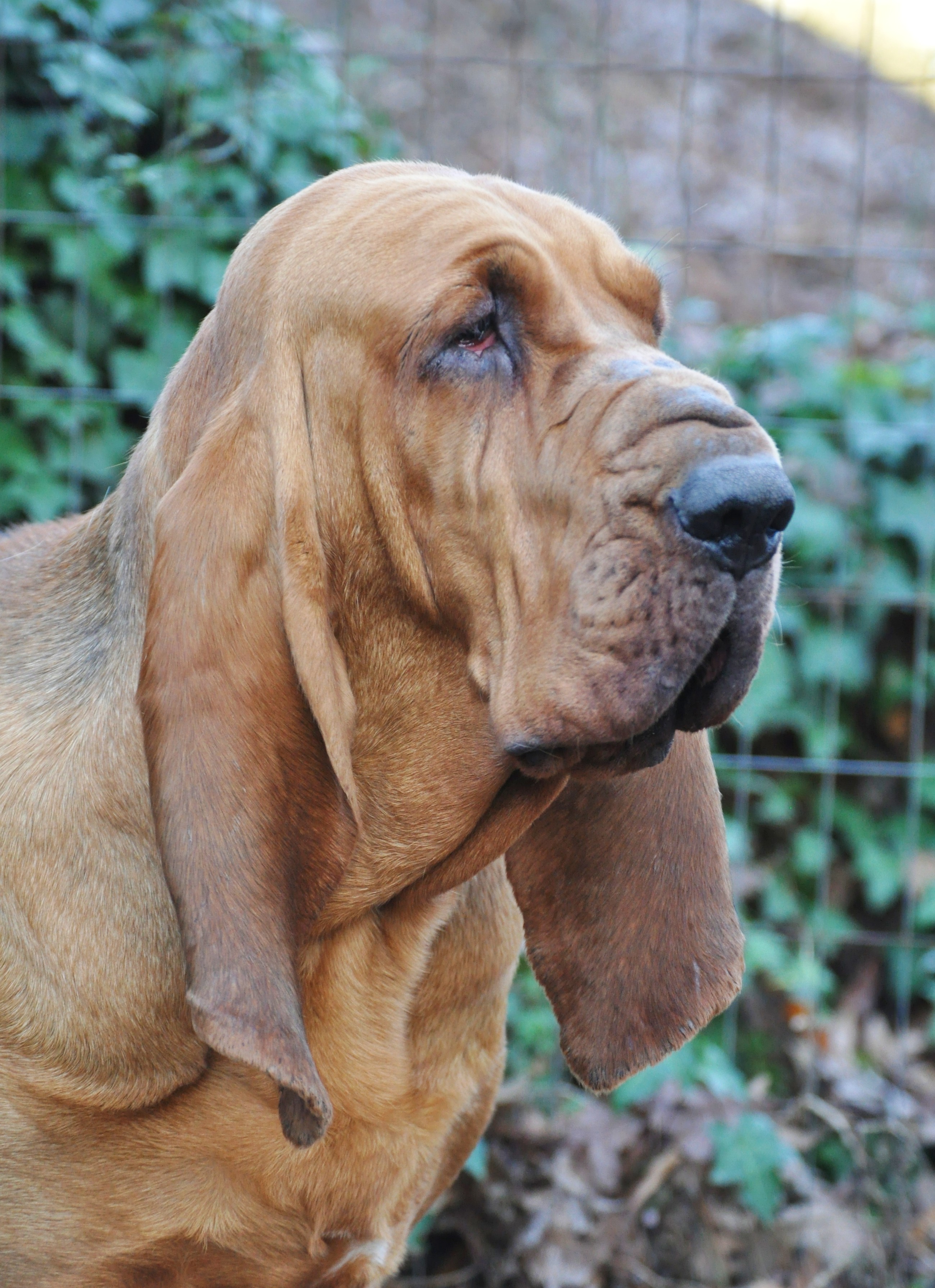 3.5 years old
London is from Flessner Kennels and we are happy to have her! She is an outcross for us and we contemplated a puppy from that planned litter for over a year. Her mother is one that we've admired since a puppy and her father was beautiful too. We are thankful to Bryan & Chris Flessner for her and are happy about the future she brought us.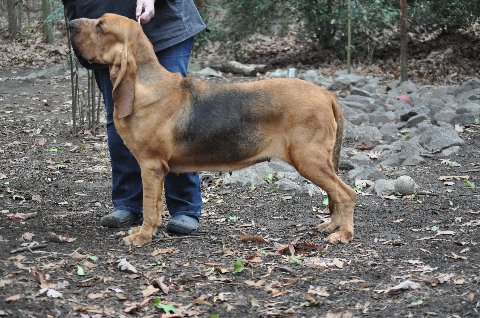 3.5 years old
London is a sweet girl with loads of personality. She has worked her way up to 'boss' status around this house and is certainly the alpha of our pack. Her favorite past time is playing chase and hanging out with her best buddy Later. She is the QUEEN of playing chase!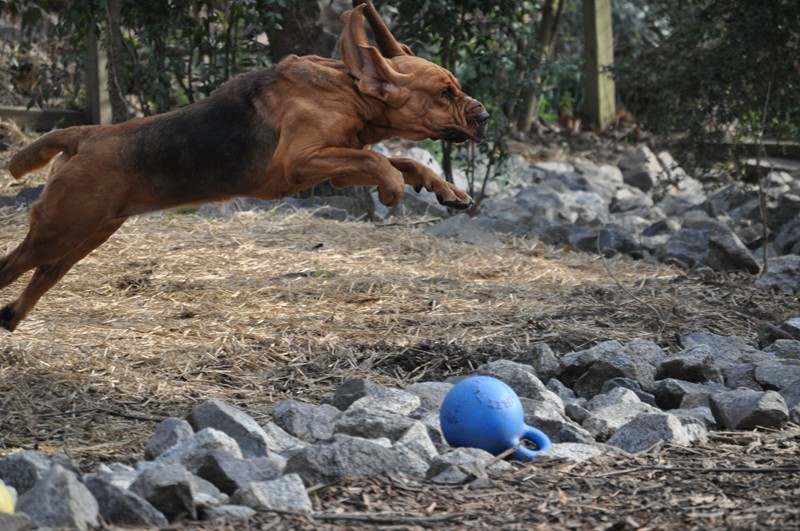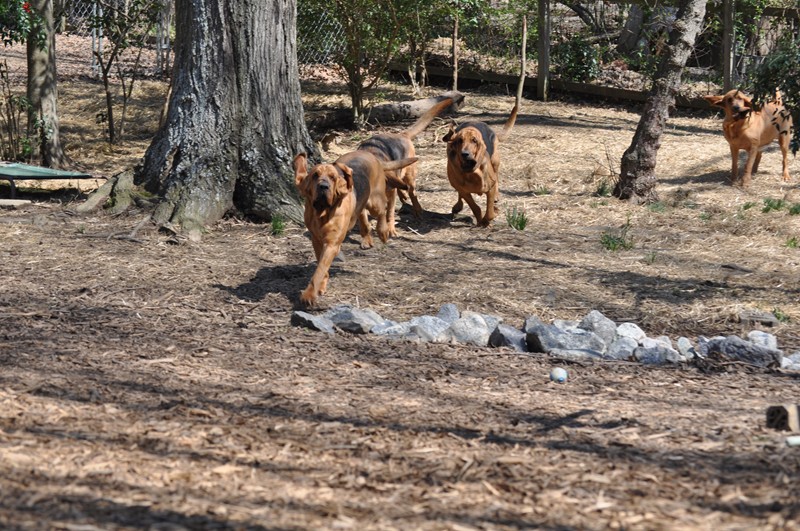 London, in just a few show weekends, quickly finished her championship with three majors. After a short break, we brought her out to work on her grand championship which she also obtained quickly.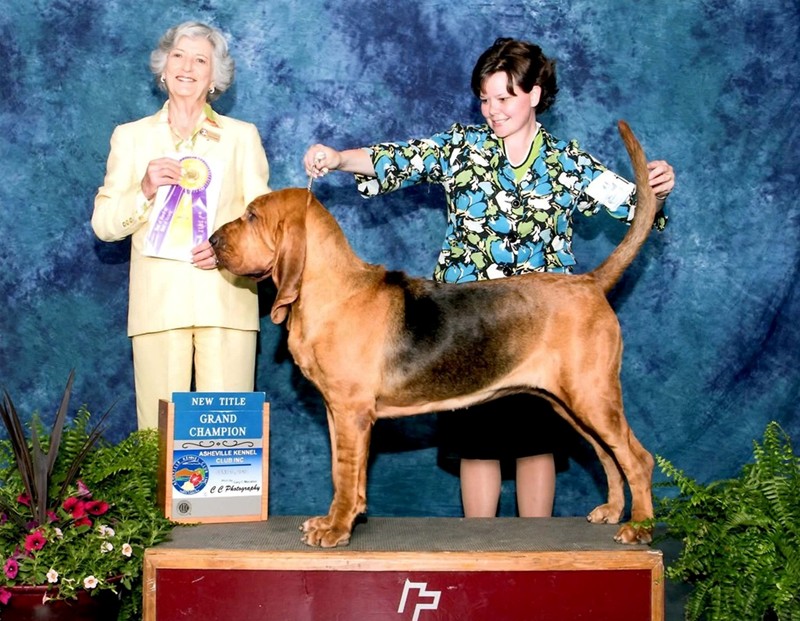 pictured at 21 months
London has been worked in harness in mantrailing and loves it! At the SEBC's 2012 mantrailing trials, she passed her instinct test (EECT).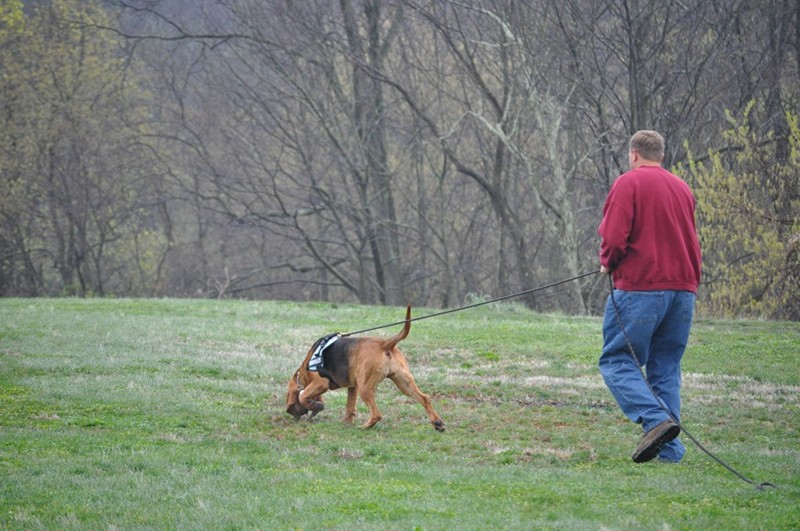 London whelped two litters before she was spayed. One litter sired by our handsome boy Later and another sired by a beautiful liver/tan boy named Stryker. She has produced very nicely in both litters. We are happy with the results and are enjoying watching their babies grow up!
One of our wonderful puppy homes experienced a freak and devastating loss of his 1.5 year old puppy from us in December 2014. Terry's world came to a crashing halt and he found it very difficult to focus without a Bloodhound in his life. Something overcame me and I decided that if Terry felt she'd help to heal his heart, we could share London with each other. London is living the high life outside of Denver, CO with Terry and her new friend Doc. She is queen of his couch, his bed, queen their life and is helping to heal Terry's heart. She enjoys playing, hiking and going for rides with Terry in his big truck cab. She is blessed with so many of us who love her!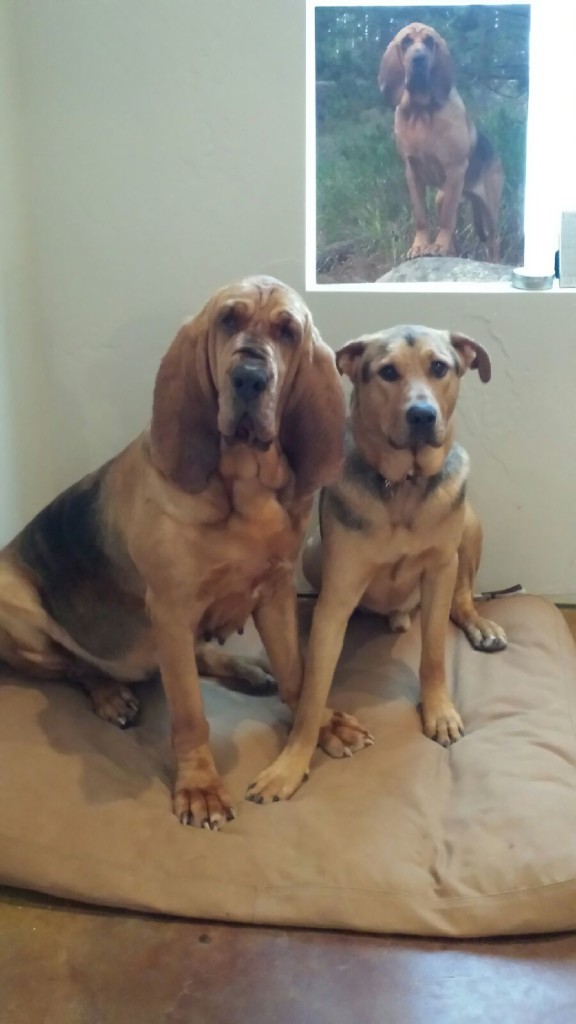 London & Doc with the late Festus pictured in the window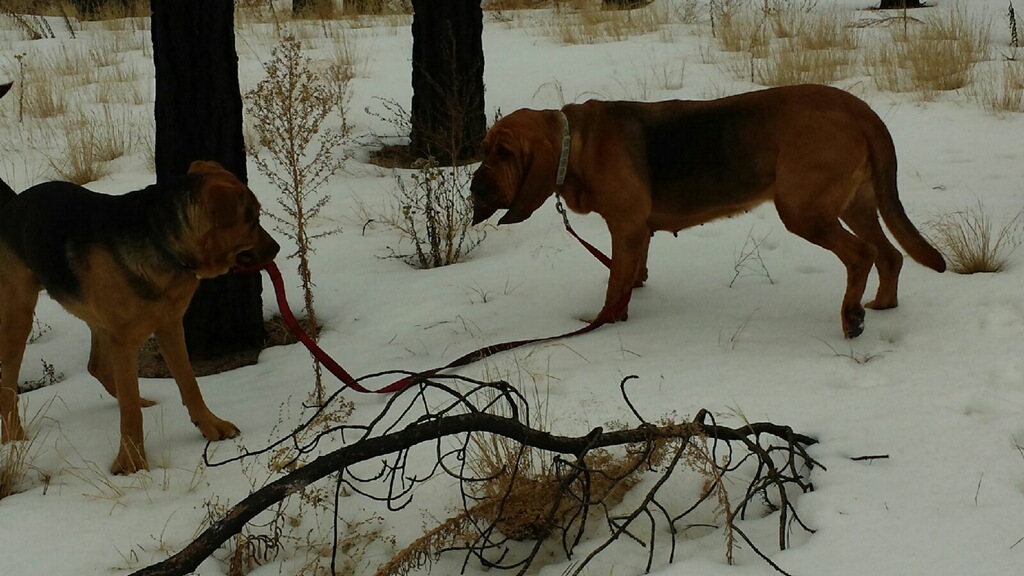 Doc 'taking London for a walk'