HIT SHERICK M&M'S RED HOT HOWLITZER, CD, RE, Am/Can MT, Can RN
Date of Birth: 03.05.2008
Owner: Beth & Jeff Mares
Sire: CH. Sherick's Dakota Wild Pitch, CGC (Nolan) OFA Hips good, OFA Elbows & Cardiac normal – CHIC
Dam: BISS Ch. Sherick's Redhot Cliché 4 M&M (Shae); OFA elbows & cardiac normal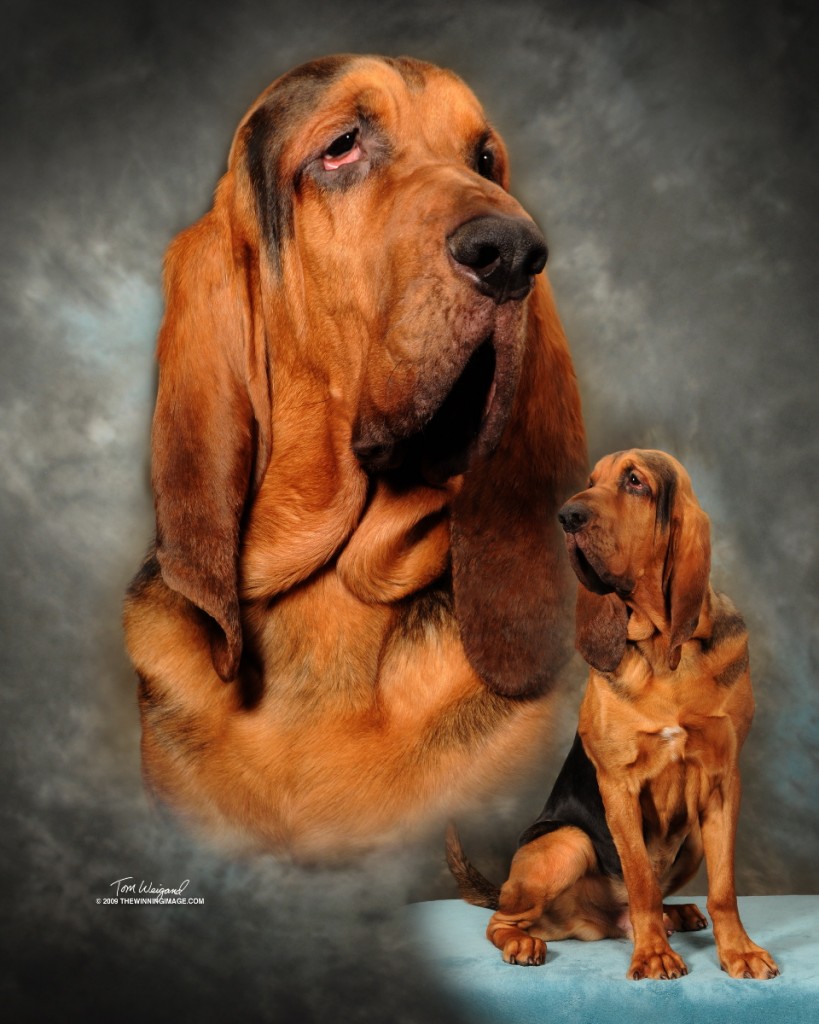 Wow, what can we say about Sherman? There are not words available to describe how proud we are of him and his accomplishments! In his young life, he has accomplished more than most dogs will in their lifetime!
Though Dad's loveable companion at home, he is Mom's traveling companion. Together they go to training, shows, man-trailing – you name it! Beth has said that, along with her dog Cosmo, Sherman is also a "once in a lifetime dog." She has trained him and enabled him to achieve these titles. Together they make one heck of a team and are impressive to watch!
Currently, Sherman has five American titles and two Canadian titles. He is one title short of the American Bloodhound Club's Working Dog Hall of Fame. He will have that soon, we know!
It is admirable how much you all have accomplished together. Way to go guys!