CH. SHERICK'S M&M ABBEY COCKTAIL
Date of Birth: 07.14.04
Owners: Sherry & Dick Duling and Molly & Michael Nye
Health Info: OFA cardiac normal
Sire: CH. HGBL HRTLND Mystic Macadamia (Yogi)
Dam: Sherick's Sweet Carnations (Carrie)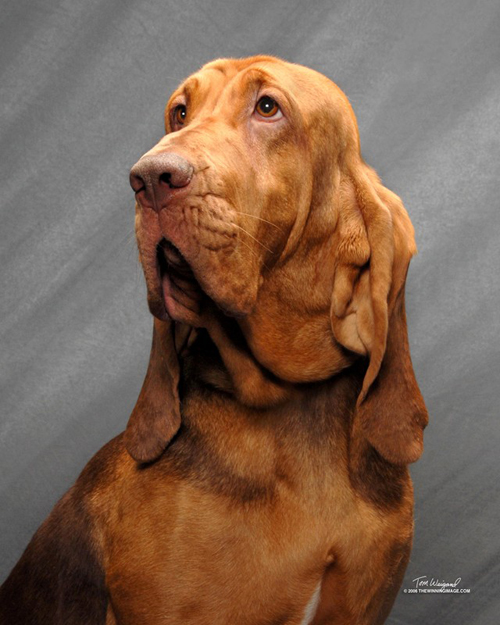 Ginnie, who lived in Kansas full time (
Sherick's Bloodhounds
) was the girl we all were so excited to get! She was the only girl in her litter and a liver/tan to boot! We were so happy to have her as she comes from a particular lineage that we almost have nothing left from.
We could see both her mother and father (and the line's) personality in her and she was a real sweetheart.
She was an easy to live with girl who had learned to love to play ball — that is, if she'd give the ball up!