CH. M&M'S FORGET ABOUT THE PRICE TAG!, MT, MTI
Date of Birth: 09.13.11
Date of Death: 01.05.22
Weight: 128 lbs
Heatlth Info: OFA information
Sire: GCH. CH. Sherick M&M's Priceless Memories, RN, BN, MT, MTI – WDHOF (Price)
Dam: CH. Flessner's Let it Ride, MT, MTI (Rio)
Breeders/Owners: Molly & Michael Nye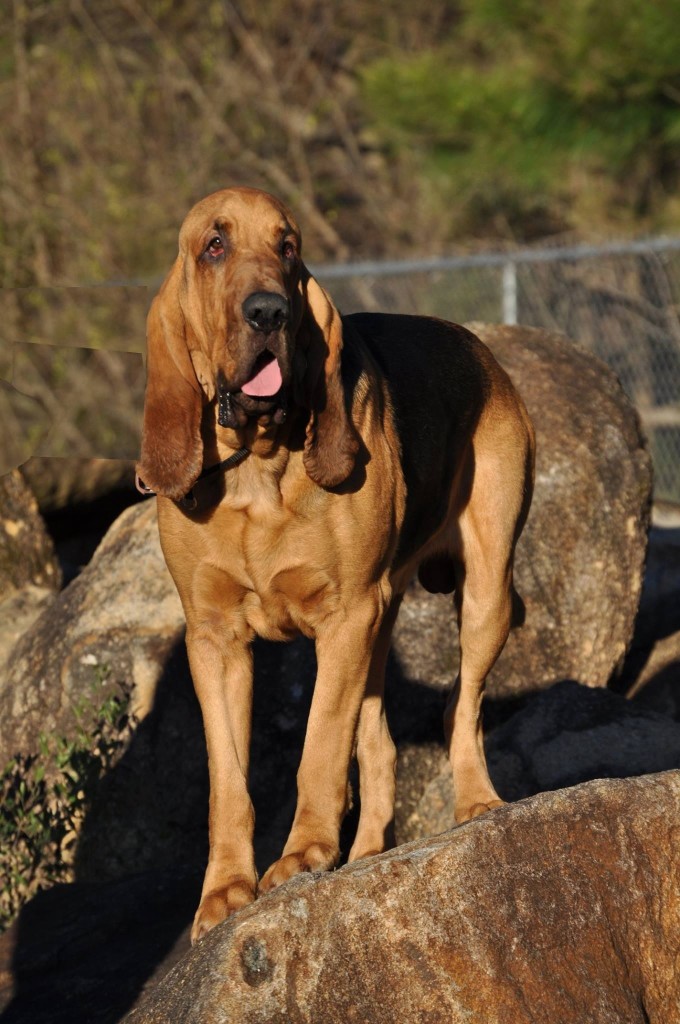 Visa – pictured at 3.5 years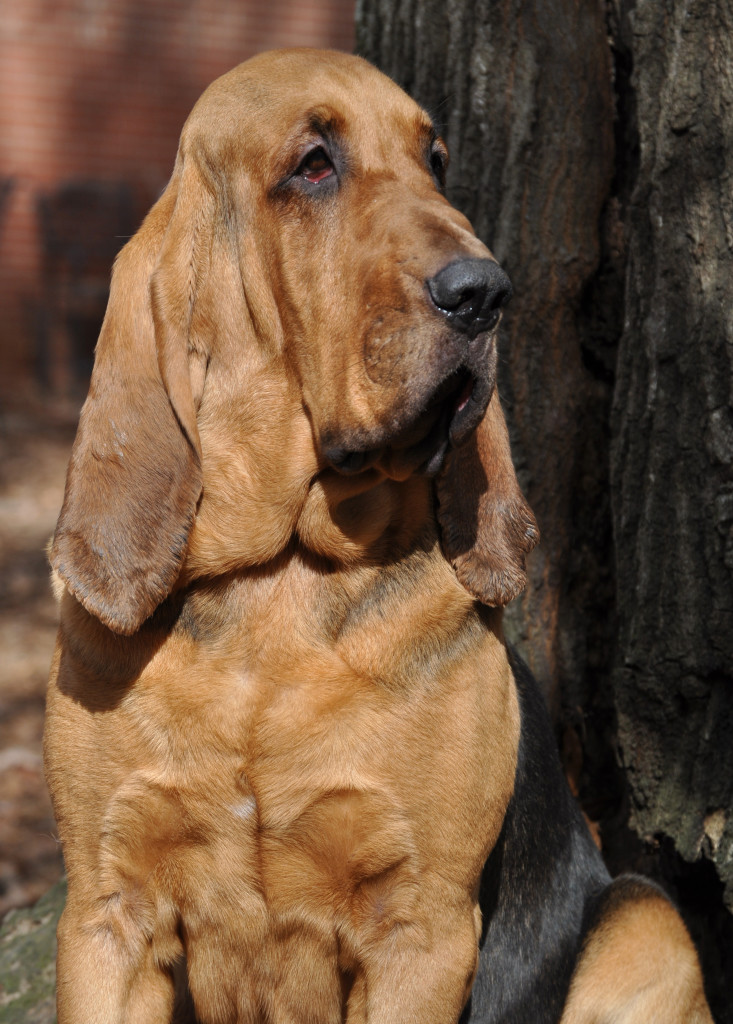 Visa – pictured at 3 years old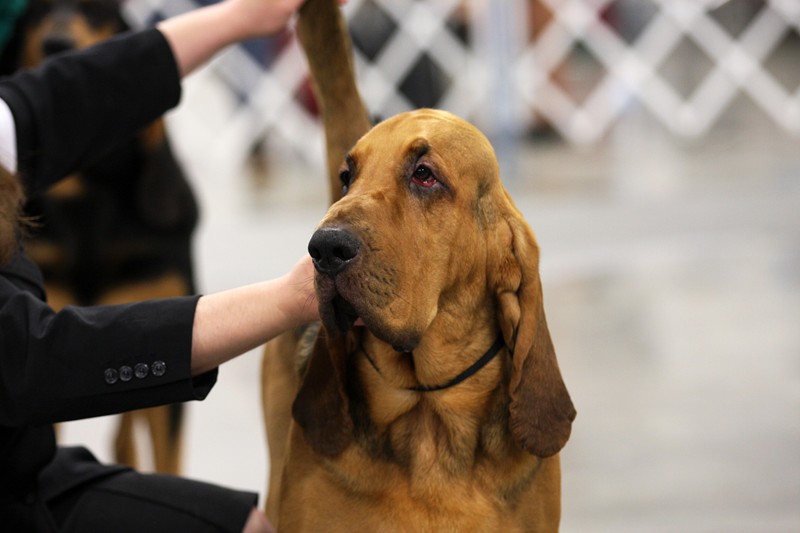 pictured at 20 months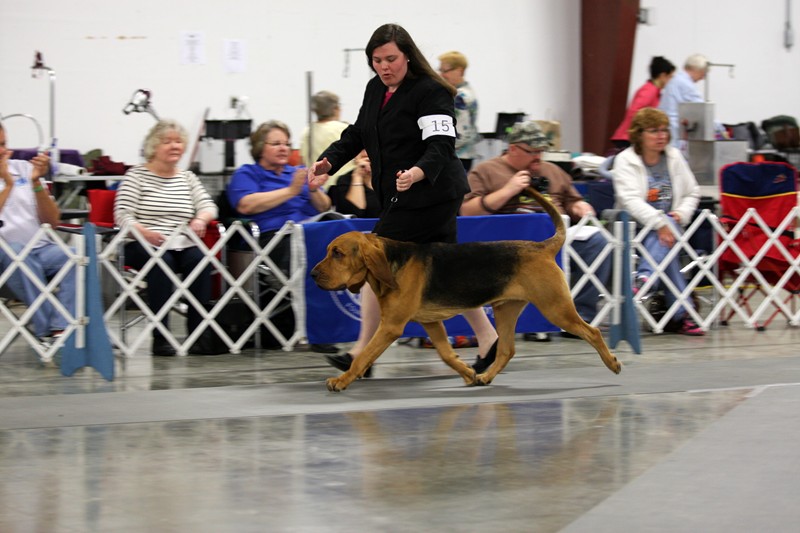 pictured at 20 months
Visa was the last born of 15 puppies. He came after a couple of stillborns and I was sure that this puppy too would be stillborn. He proved me wrong and came out just a wiggling and looking for the milk bar! He became 'aqua boy.'
Visa is a very gentle spirit and genuinely sweet soul. He never has a bad day and is there to love on you whenever you may want or need it. He's a lot like his dad in personality in that he is eager to get things right and to have you pleased with him. He makes us smile constantly. Though he is a bit soft in his nature, he continues to prove me wrong, like the day he was born, because he usually will be the one to surprise me and try something brand new with very little coaxing.
He adores his sister Little Bit and unless we purposefully seperate them, he can always be found by her side. It is a very sweet relationship that reminds us of our other brother/sister combo through the years – Campbell & Willie. There is something special about owning and raising littermates together.
This boy has such a rock solid temperament. He enjoys all people, dogs and situations that can be stressful to some dogs. He has been a wonderful ambassador for the breed doing several Meet The Breeds booths both locally and nationally. You can rely on him to be steady in all aspects of such busy and intense situations and he quickly becomes a favorite to many. 🙂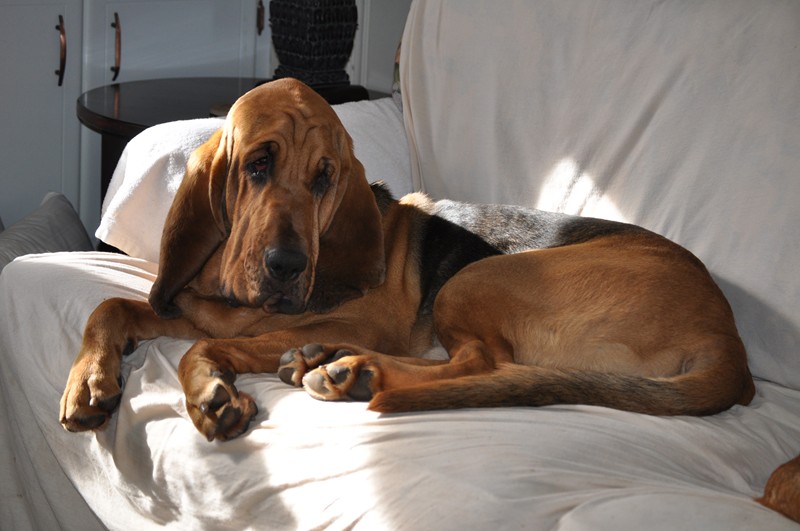 Visa has taken to mantrailing quite well! He enjoys the game of 'hide and seek' and being in harness seems to come naturally to him. He has passed the American Bloodhound Club's mantrailing Mantrailer (MT) and Mantrailer Intermediate (MTI) tests doing an awesome job at it. Michael handles him and they make a great team! They are currently working towards their mantrailer excellent title (MTX) hopefully sometime soon.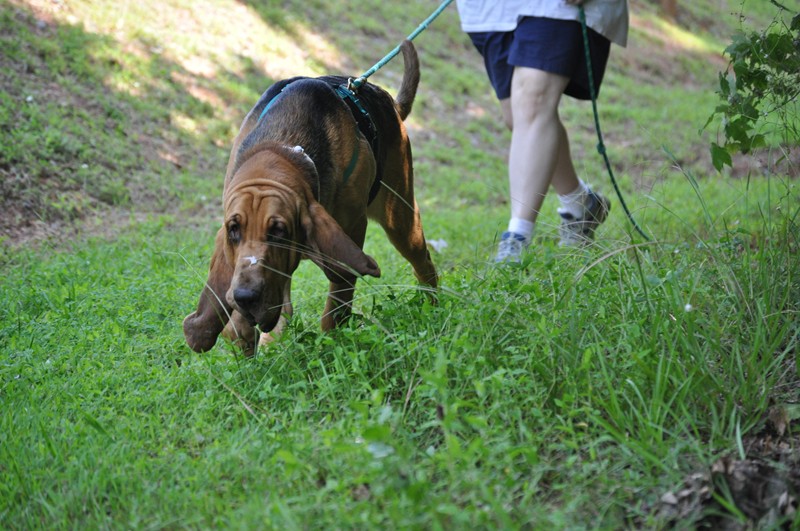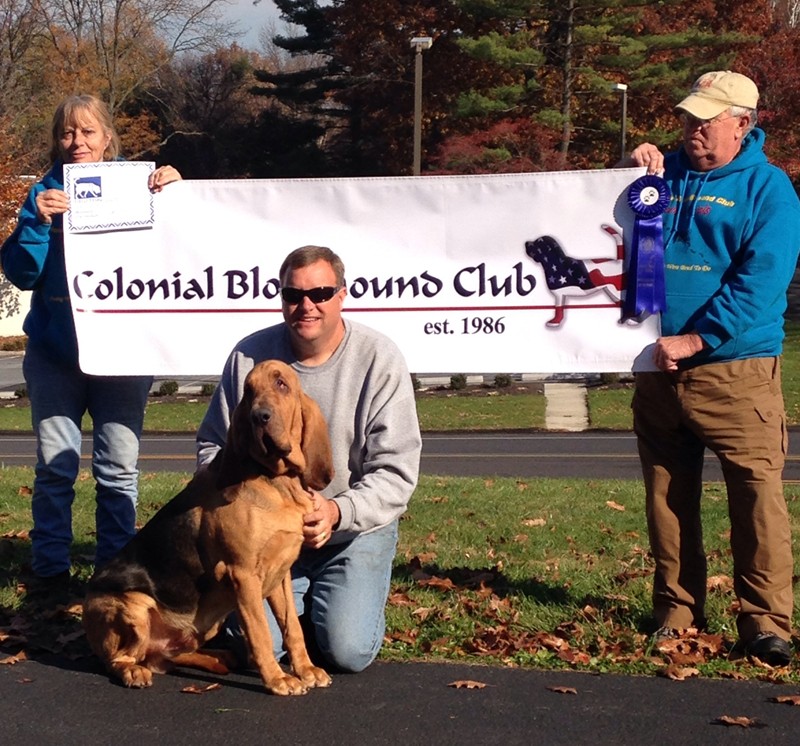 New Mantrailer Intermediate! (MTI)
This young guy hit the show ring with a bang! We entered him at 6.5 months old to help build a major at the Piedmont Kennel Club shows. He went WD that Sunday show for a 5pt major! He seems to be an improvement on his parents, favoring his dad also in conformation but excelling in areas that his dad needs improvement. That' s what we breed for – to produce better in the offspring. He was shown on a very limited basis and achieved his championship very easily. He finished with all majors. We are so proud of him! He finished with a bang as well going winners dog/best of winners at the Prarielands Bloodhound Club's regional specialty under breeder judge Susan Hamil in May 2013. We he matures a little more, we'll consider bringing him out again to work on his Grand Championship if he seems to enjoy it.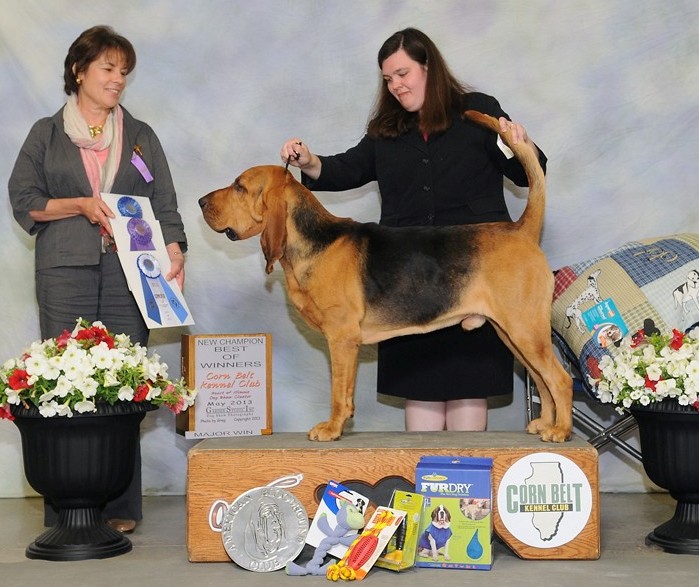 pictured at 20 months
Visa is a nut about playing ball and truth be told he'd rather do this than anything else in his day. He has a particular ball though and won't play with any other than his pink ball. He's comfortable in his manhood, what can we say? 🙂