Date of Birth: 09.22.18
Weight: 99lbs
OFA Health Info: click here
Sire: Bayside M&M's Spell Chaser ('Chase')
Dam: GCH. CH. McGuire's Queen of The Hop ('Bunny')
Owners: Molly & Michael Nye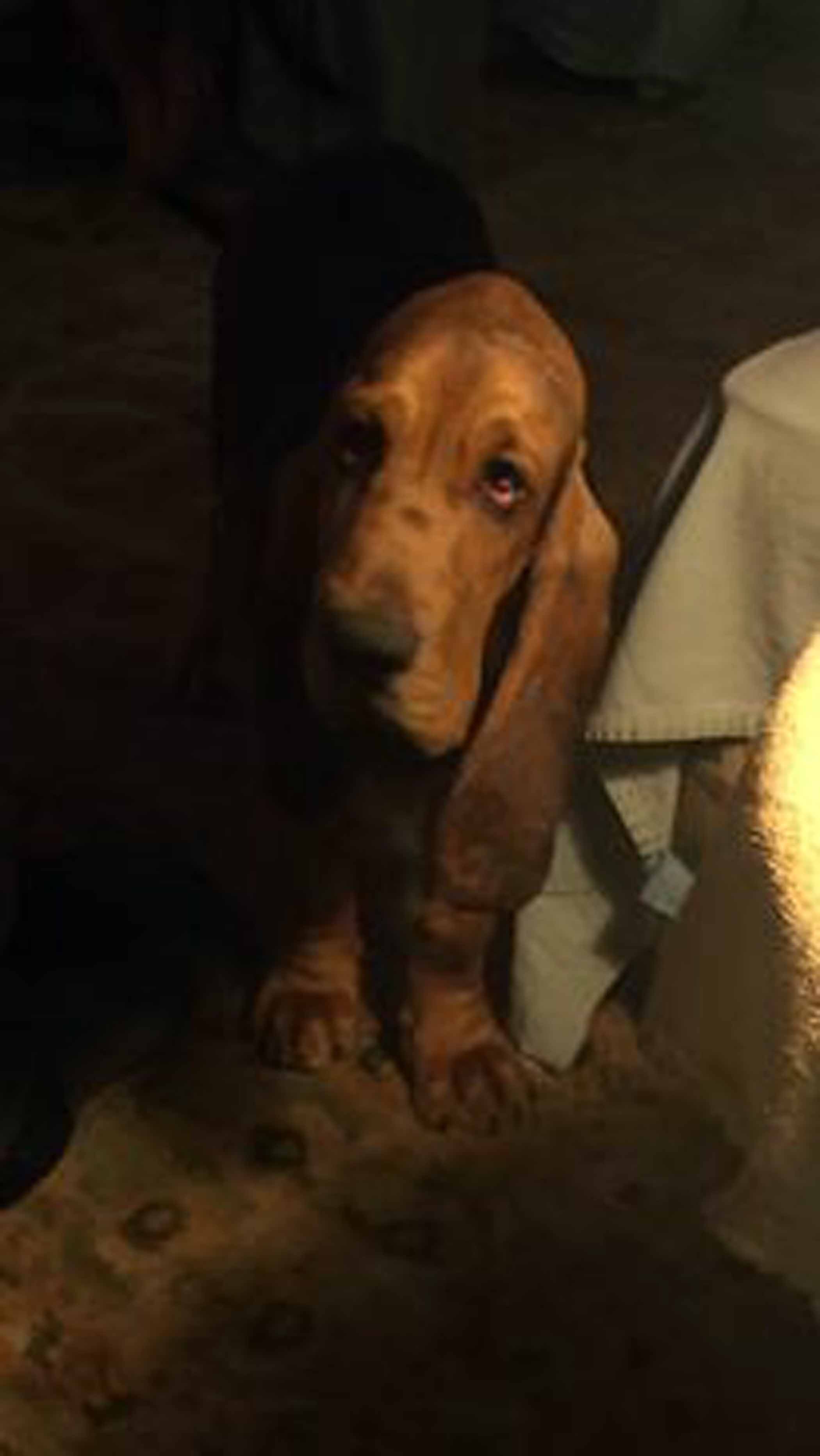 3 months old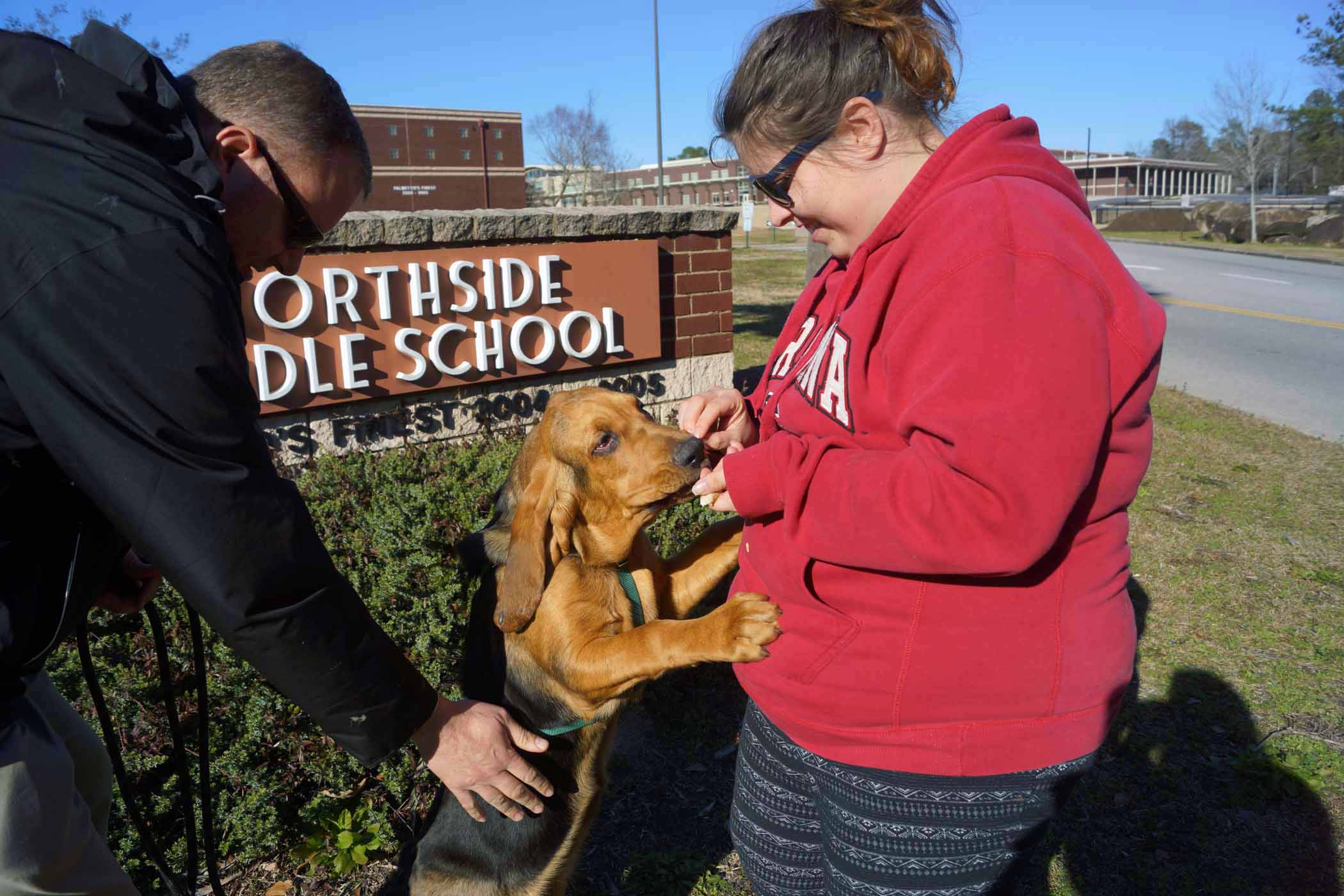 ID work for first puppy runaways
Born the tiny runt of our Famous Board Games Litter, it didn't take Mrs.Pea very long to make her mark! She is named for the game of Clue, the character Mrs. Peacock. As Mrs. Pea developed from week to week, we fell more in love with her. She has this persona that just sucks you right in and you can't help but smile and fall in love. When it came time to decide where she will go, we just couldn't let her go. We did not anticipate keeping two girls from this litter, however we have thoroughly enjoyed having her a part of our lives!
Mrs. Pea is smaller still than her littermates but she is not a small Bloodhound. She should mature right into bitch standard and has lovely pigment, angles, bone and breed type. We love her sweet, angelic expression but don't let that fool ya! Lol! She has a mind of her own and typical of any runt, she'll be sure she'll try her best to get her way. Michael is looking forward to her becoming his working partner on the trail and we will show her as well.
What a fun puppy she has been and we are thankful she is part of our family!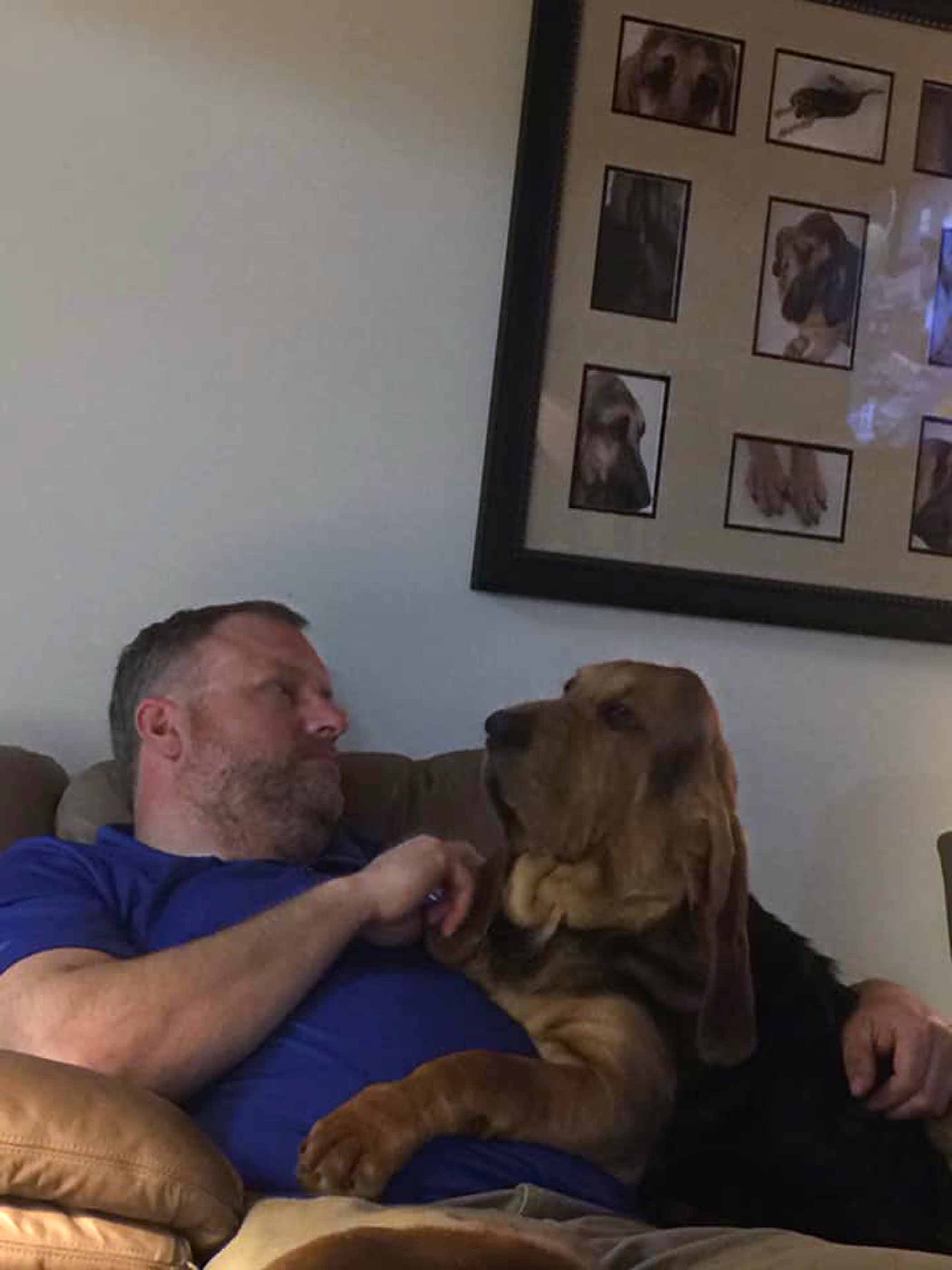 6 months old